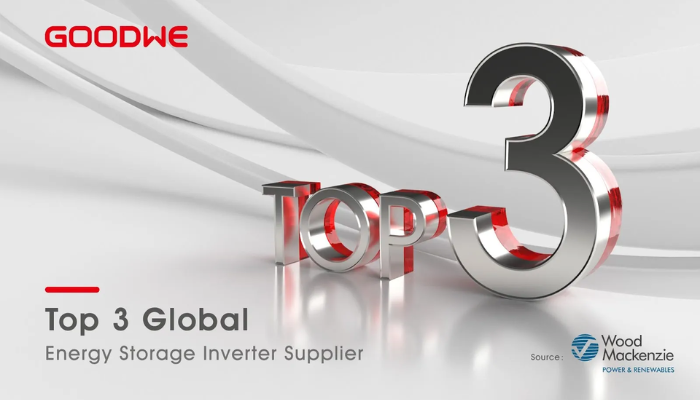 GoodWe was listed as one of the top 3 hybrid inverter suppliers globally in 2021, taking around 13% global market share according to data released by, the world's leading authority on energy research. Since its establishment in 2010, GoodWe told that they have been continuously focusing on PV inverters and energy storage solutions and have gained a competitive foothold in the industry.
Along with it, GoodWe also told that "Despite the pandemic and the subsequent supply chain disruptions and surging raw material prices in recent years, we have continued to invest in R&D (approx. 8% sales revenue) and has brought a hoard of quality and affordable energy storage inverters to the market, covering single-phase and three-phase, high voltage and low voltage, DC-coupled and AC-coupled retrofit solutions. Furthermore, a variety of impressive features boasted by the company's product also make them preferred options in the market. While 100% unbalanced three-phase load is also supported to provide an ideal solution for load variability."
With a track record of delivering efficient and reliable energy storage solutions, GoodWe has already become a major global manufacturer of ESS and ranked No.1 in the world for residential hybrid inverter shipments according to Wood Mackenzie in 2020.
It is also worth mentioning that GoodWe was awarded the title of Most Efficient Asian Manufacturer by the Berlin University of Applied Science through the SPI efficiency test for 2 consecutive years and has won the TUV Rheinland "All Quality Matters" Award for 6 consecutive years.
All of these are the best evidence of GoodWe's R&D capabilities and its overall product quality. The solar energy storage market in recent years has gained escalation on account of large-scale deployment of roof-top systems across both residential and C&I establishments.
By 2025, the global solar-plus-storage market will expand to 30 GWh, as projected by InfoLink, a world-leading consulting firm. Being one of the global top 3 hybrid inverter suppliers is a recognition of the collective efforts of the company.