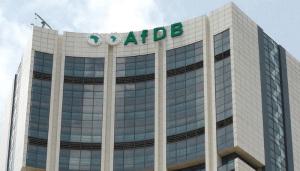 The African Development Bank Group has donated $2.4 billion this year to help Nigeria and the rest of Africa. They've spent that money on generating clean energy in various places in Africa.
The African Development Bank recently approved a $164 million framework to finance decentralised renewable energy projects in six African countries. The $800 million program is targeting commercial and local currency investments to scale up the activities of decentralised renewable energy companies in Ghana, Guinea, Ethiopia, Kenya, Nigeria, and Tunisia. Under this new framework, 18 different decentralised renewable energy projects will be financed, reaching six million people and businesses with access to clean energy. This results in 28.8 million tonnes of CO2 emission reductions over the lifetime of these systems.
The AfDB created the LEAF program, in collaboration with the Green Climate Fund, that provides concessional financing of $170.9 million. The framework is part of the bank's broader off-grid strategy and compliments existing initiatives like the Sustainable Energy Fund for Africa.
At the 8th TICAD Summit in Tunis, AfDB President, Dr. Akinwumi Adesina mentioned renewable energy as being among the most important sectors for development. The African Development Bank manages the Sustainable Energy Fund for Africa, which is a multi-donor Special Fund.
The Africa Renewable Energy Fund is designed to support sustainable energy initiatives in Africa. Its overarching goal is to create universal access to affordable, reliable, sustainable, and modern energy services for all. The Fund will work hard to contribute to U.N. Sustainable Development Goal 7: ensuring all can enjoy the benefits of sustainable energy services, wherever they live and whatever their circumstances.
This year, FinDev Canada has put in $13 million into the Energy Entrepreneurs Growth Fund. This fund invests in early and growth-stage startups in the energy industry.
Research firm Magnitt found that, in the first six months of this year, 68 percent of an estimated $250 million raised by African energy startups went to projects based on renewable energy. All On Hub, in partnership with the Nigeria Climate Innovation Centre (NCIC), recently awarded an $80,000 grant funding to eight young entrepreneurs who will be launching their energy projects in Africa. The winners are: Retile; Let It Cold; Energy Assured; Nutrideen Agriculture Concepts; Danwawo Group; Swift Tranzact; Solaris Greentech Hub and Powerbox Energy Systems.
As the CEO of ACOB Lighting Technology Ltd., Alexander Obiechina spoke out about the need for international investment in Africa. Although investors are showing interest, he noted that most sustainable energy funding still goes to foreign-owned companies. Obiechina also points out that the lack of support African startups have outside of funding is due in part to the stigma they face. "People believe this isn't a viable industry," she said.