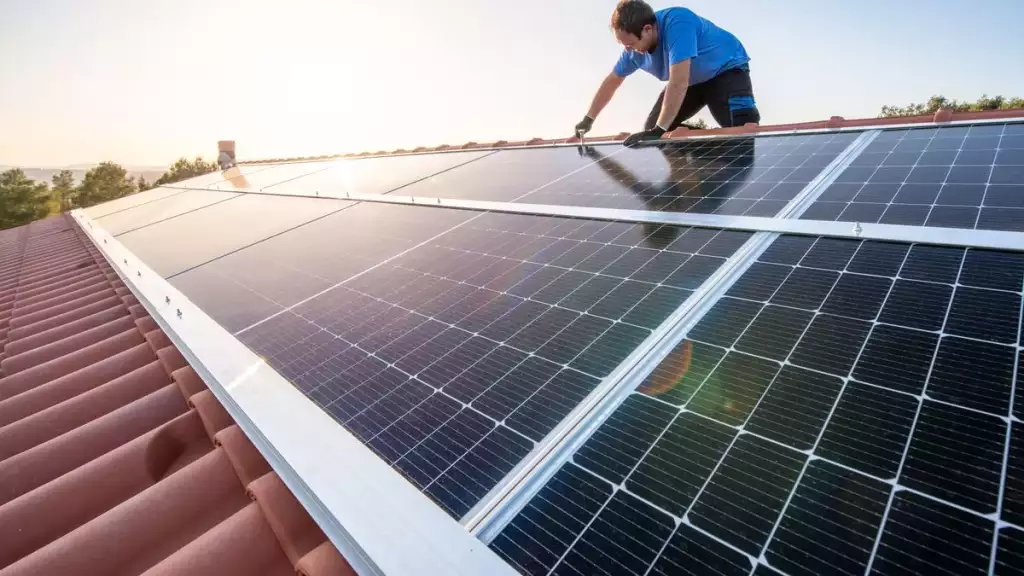 According to a recent report by the Solar Energy Industries Association (SEIA) and research firm Wood Mackenzie, the solar energy industry in the US experienced a significant surge in installations during the first quarter of 2023. A total of 6.1 gigawatts of solar capacity was installed during this period, which is enough to power over 4 million homes.
The record-breaking quarter was attributed to the easing of supply chain challenges that had previously caused delays in solar projects. As these challenges subsided, postponed projects were able to proceed, leading to a boost in installations. Additionally, the Biden administration's Inflation Reduction Act, which includes renewable energy incentives, played a role in driving demand for solar energy.
The residential segment of the solar energy industry saw a significant increase in installations, rising by 30% compared to the same period last year, reaching 1.6 gigawatts of solar capacity. The SEIA report suggests that the residential market is projected to add an additional 36 gigawatts of solar energy over the next five years.
Currently, the US has enough solar energy capacity installed to power approximately 26 million households, according to the SEIA. Rooftop solar installations are becoming increasingly popular among homeowners due to their perceived environmental benefits, long-term cost savings, and the potential to enhance a home's value and energy independence, as noted by CNET's Katie Collins.
However, it is important to note that solar energy may not be suitable for all homeowners. Some individuals may be deterred by the upfront costs associated with installing solar panels, while others may not have ideal conditions for panel placement. If you are considering solar panels for your home, CNET provides comprehensive guidance on installations, tax credits, batteries, and other essential information to help you get started.
In addition to the residential segment, the commercial market segment of the solar energy industry also achieved a record-breaking first quarter. The report states that the commercial sector installed 391 megawatts of solar capacity during this period.
Regarding regional installations, Florida emerged as the state with the highest number of solar installations across commercial, residential, and other sectors during the quarter. The state added 1.46 gigawatts of solar capacity, indicating a significant commitment to solar energy adoption and growth.