Sandra Chukwudozie, CEO of Salpha Energy, was Recognized with the Prestigious WIME Award for Transforming Nigeria's Underserved Communities with Solar Home Solutions.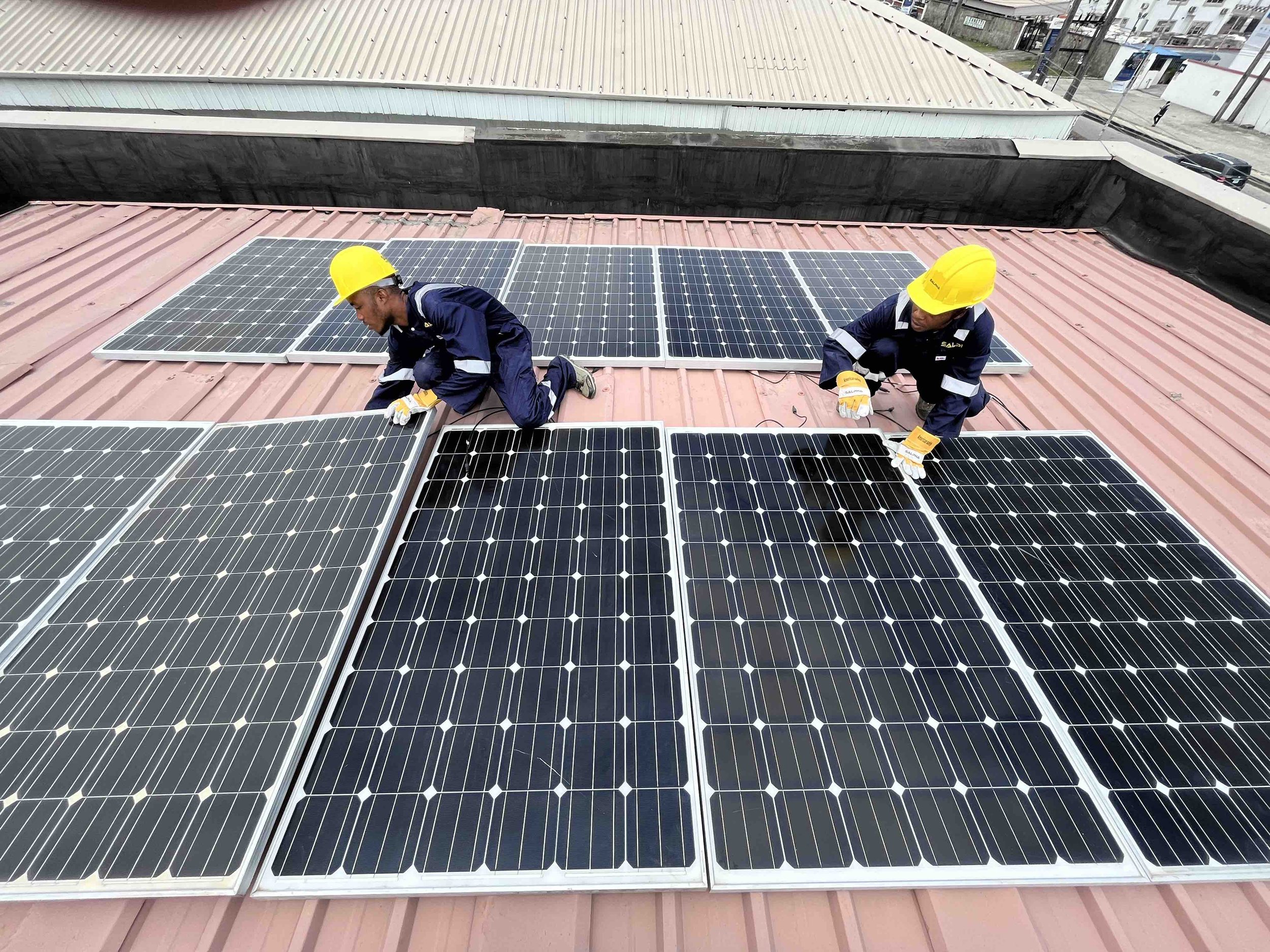 Sandra Chukwudozie, a prominent Nigerian female entrepreneur and the CEO of Salpha Energy, has been honoured with the distinguished Outstanding Woman in Energy (WIME) Award for her groundbreaking solar home solutions implemented in Nigeria's most impoverished communities. The awards ceremony, jointly organized by Women in Maritime and Energy (WIME), the United Nations Women, and The Guardian Woman, took place recently at the Oriental Hotel in Lagos. The WIME Awards aim to celebrate the remarkable accomplishments of women in the maritime and energy sectors while fostering increased female participation in both industries. The event witnessed the presence of numerous highly esteemed female executives from the sectors, further emphasizing the importance of recognizing women's contributions and advancing their roles in these fields.
The prestigious WIME Awards ceremony not only celebrated the achievements of Sandra Chukwudozie but also recognized the remarkable contributions of other distinguished individuals. Folorunsho Alakija, a renowned Nigerian billionaire businesswoman and philanthropist, was presented with a well-deserved Lifetime Achievement Award in recognition of her exceptional accomplishments.
Adding further significance to the event, Ms Beatrice Eyong, UN Women's Country Representative to Nigeria and ECOWAS, delivered an inspiring keynote address. With her extensive expertise and insights, Ms Eyong captivated the audience, shedding light on the importance of empowering women and their crucial role in shaping the maritime and energy sectors. The presence of these eminent personalities at the WIME Awards underscored the significance of honouring exceptional women, while also emphasizing the need for continued progress and inclusivity in these industries.
The Women in Energy and Maritime Awards initiative was established to recognize the outstanding contributions of prominent female professionals and CEOs in both the Maritime Industry and the Energy sector's entire value chain, alongside their male counterparts.
In response to receiving the awards, Sandra expressed her gratitude and stated that this recognition would further fuel her drive to achieve remarkable accomplishments and foster a thriving renewable energy business across Nigeria. Sandra's establishment of Salpha Energy aimed to enhance access to affordable solar home solutions in the most impoverished communities of Nigeria. Together with her team of dedicated "ALPHAS," they are actively carving out a distinctive position for themselves by providing innovative solar home solutions tailored to meet the energy requirements of specific segments of the population, starting with the most underserved.
Sandra has rightfully earned recognition as a pioneering female leader within the renewable energy sector. Her noteworthy contributions include promoting innovation, highlighting its significance, and successfully managing a profitable renewable energy business.
When Forbes Africa unveiled its highly anticipated annual "30 Under-30" list of trailblazers for 2022, one name shone brightly among the accomplished individuals: Sandra Chukwudozie. Recognized for her outstanding achievements and fearless spirit, Sandra's remarkable contributions have not gone unnoticed, as she continues to garner accolades, including other esteemed awards. Sandra's inclusion in Forbes Africa's prestigious list is a testament to her exceptional talent, drive, and determination to make a significant impact. Her relentless pursuit of excellence has earned her well-deserved recognition, solidifying her status as a visionary young leader in her field.