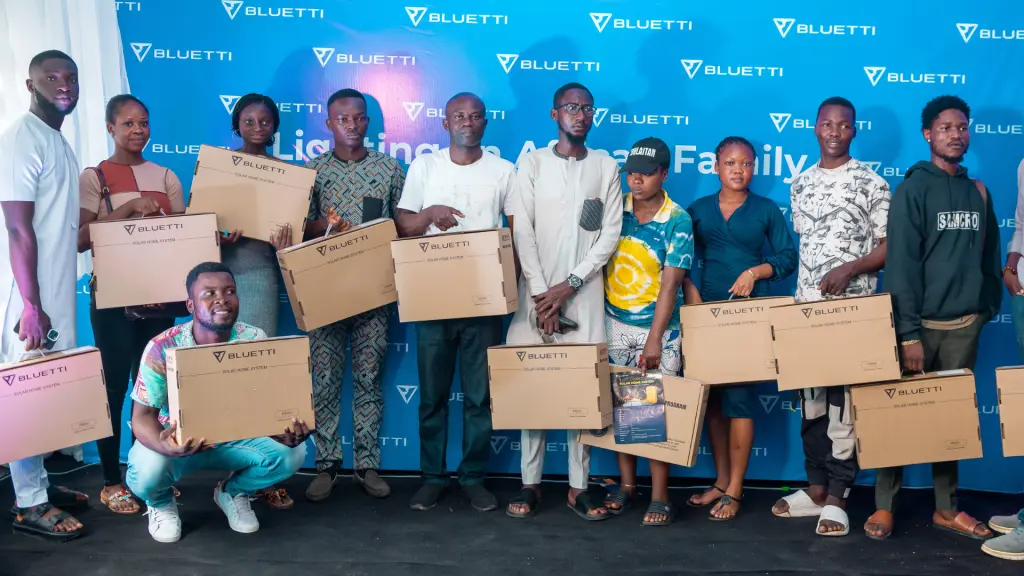 BLUETTI, a leading producer of top-notch portable power stations, has generously contributed 100 units of their BLUETTI E-40- Series Solar Home System to Yaba College of Technology, Lagos, as part of their 'Lighting An African Family (LAAF) CSR project'.
The LAAF initiative represents BLUETTI's commitment to Corporate Social Responsibility by offering affordable and eco-friendly solar-powered lighting solutions to disadvantaged families in Africa. The students of Yaba College of Technology are the inaugural recipients of this project in Nigeria.
BLUETTI's Lighting An African Family CSR project demonstrates the brand's dedication to promoting sustainable development in Africa.
Architect Sherifdeen Ayodele, representing the Rector of Yabatech and the Director for Tetfund Centre of Excellence in Skills and Entrepreneurship & Sustainable Development, expressed his immense satisfaction with BLUETTI's donation during the event. He remarked, "We feel honoured and proud to be the first beneficiary of this project in Nigeria, and we eagerly anticipate further collaborations with BLUETTI in the future."
He further added, "The school is truly grateful for this intervention, as it will greatly assist the students in their daily campus life routine."
Olatoye Temilola, speaking on behalf of the Bursar of the School, expressed gratitude to BLUETTI for their generous gesture. She emphasized, "This intervention will be extremely beneficial to the students, as we cannot guarantee them a round-the-clock power supply. However, with this donation, they will be able to charge their devices and have adequate lighting for studying, thereby significantly enhancing their learning experience."
The event also featured three lucky raffle draw winners who were delighted to receive the E-40 Solar Home System, along with other exciting attractions.