he Zungeru Hydropower Project, situated along the Kaduna River in Niger State, Nigeria, is a colossal hydroelectric facility boasting a 700MW capacity. This impressive project was brought to fruition through the collaboration of a Chinese consortium comprising Sinohydro Corporation Limited and China National Electric Engineering Company, with an estimated total investment of approximately $1.3 billion (₦162.9 billion).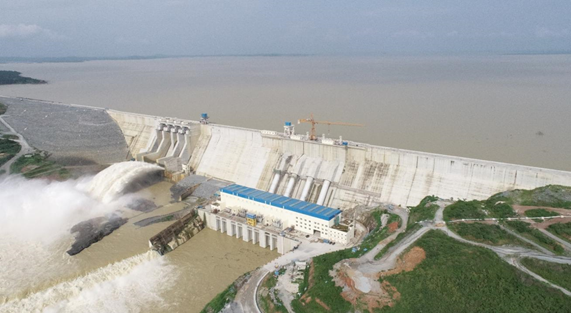 Notably, this endeavor stands as the largest power project to be completed in Nigeria over the last decade, making it a monumental achievement for the country. Furthermore, it ranks as one of the most significant power projects in Africa to secure a preferential loan facility from the Export-Import Bank (Exim Bank) of China. The primary objective of the Zungeru Hydropower Project is to generate a substantial 2,630 GWh of energy, supported by its robust total installed capacity of 700MW. Key components of this ambitious venture include a formidable 2,400m roller-compacted concrete (RCC) gravity feed dam, an underground powerhouse discreetly situated behind the RCC dam, a tailrace channel, and two switchyards strategically positioned on both banks of the river.
The Zungeru project is anticipated to produce a substantial 2.64 billion kWh of electricity each year, a remarkable achievement that will satisfy nearly 10% of Nigeria's overall domestic energy demands. Beyond its role in powering the nation, this project also serves essential functions, including flood control, irrigation support, and the provision of water supply and facilities for fish breeding.
The groundwork for the power plant's construction commenced in May 2013, with the engineering, procurement, and construction contract entrusted to a Chinese consortium comprised of China National Electric Engineering Company (CNEEC) and Sinohydro. After years of dedicated effort, on August 15th, 2023, the project reached its successful completion and was officially handed over to the Nigerian Government.
The Zungeru hydropower project stands as a shining example of the strong partnership between China and Nigeria, and it is poised to make a substantial and impactful addition to Nigeria's power generation capacity.